If you want to treat your partner to a special and romantic weekend then there are few better cities in the World to do exactly that than Paris. The French capital has been known for many years as the city of love and unlike many tag-lines that are often attached to cities, this one is actually true. There is so much to do in Paris anyway and heading there with someone special opens up even more activities and adventures for you to have.
There are some things which simply must be checked off on a romantic break to Paris and there are others which I have done in the past that I would wholeheartedly recommend doing with your partner. I have put together a list of 8 of the most romantic things that you can do with your partner in Paris should you be able to get away for a weekend with them to the French capital so have a quick search for some vacation rentals in France and started ticking off this romantic list.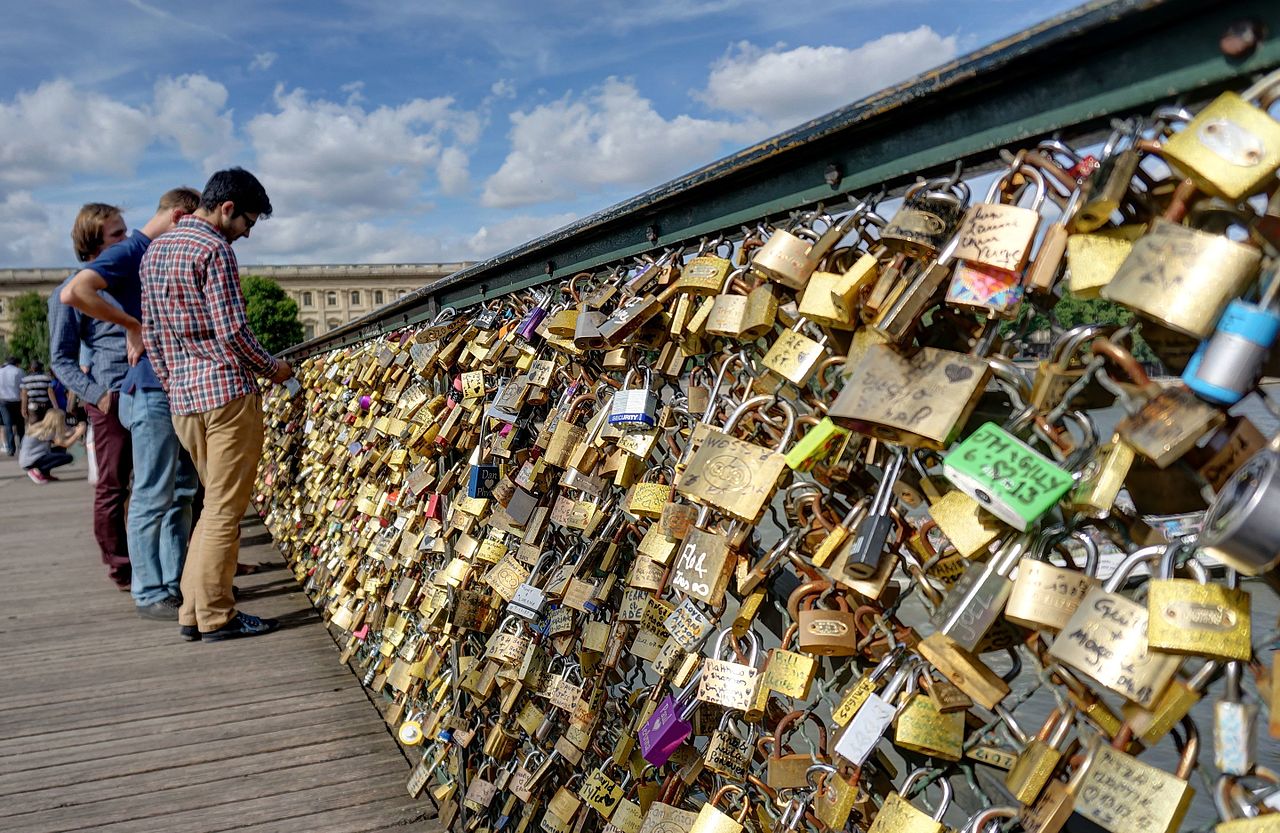 Love-locking
Despite its cliche, this is arguably the most romantic thing that you can do in Paris to leave the mark of you and your loved one on the city. Love locking is where you both write or inscribe your initials onto the side of the padlock and then hook the padlock onto one of the bridges over the River Seine. Love locking has got a little out of control in Paris and many of the bridges are overcome with padlocks, Paris may not love the activity but couples most certainly will.
Temple of Love
In the largest public park in Paris, Bois de Vincennes, there is a small island in the middle of the lake which is called the Temple of Love and if you can get there when nobody else is then it makes for a perfect picnic spot. You can hire boats from all around the lake in order to make your way across and even the getting there is romantic.
Dine in a Hidden Alley
Even in a  big city such as Paris, you and your partner can still find the seclusion which you are after down any one of the backstreet restaurants that exits across the city. Food in Paris is more than just the big, popular Michelin Starred eateries and stashed away down plenty of side streets are some beautiful restaurants offering fantastic cuisine and of course, your own little corner of the city.
Tango by the River
As long as it is dry out, you will find small groups all the way down the River Seine joining each other to dance the Tango. If you want to do something spontaneous and romantic then why not join them for a dance under the stars with your loved one. If you aren't up for dancing then why not grab a bottle of vino and watch the dancers from afar, the passion of the dance most certainly spreads to those around them.
Go Vintage
The classic image of Paris is roads filled with the old-style Citroen CV2 and to this day you can still rent the classic car and take a tour around Paris with your partner. What better way to feel in love than to cruise up the Champs Elysees and past the Arc de Triomphe in a vintage car, roof down, hand in hand, perfect.
Secret Waterfalls
In the Parc de Butte Chaumont there is a secret underground hideaway which leads to the foot of a waterfall, very cool, very hidden and very romantic. As you head back up to the park, exit to the left and you will find yourself in the cute little hilltop village in the 19th Arrondissement which can only be accessed by staircase. From here, you and your partner can watch over the city and get outstanding views of Sacre Coeur.
Eat Oysters
A well-known aphrodisiac, oysters go perfectly with Champagne and what better way to enjoy a night in the city of love with your partner than to dine out under the stars, sipping some Champagne in its homeland and indulging in some of the World's finest oysters.
Till Death Us Do Part
The Pere Lachaise cemetery may not be the first place you'd have thought of for a romantic walk but this is a coterie like no other. The place is quiet, tranquil and appears more like a village with mazy walkways and the tombs of some of the most famous French artists of all time as well as a certain Oscar Wilde with his tombstone that is covered in red lipstick kisses. There is far more to Pere Lachaise than just doom and gloom and you can in fact have a beautifully romantic wander through the headstones.