The UK has some beautiful locations that are perfect for a weekend getaway, regardless of whether you are after a city break, some time by the sea or a rural retreat the UK has it all. Here is a breakdown of the top 5 places in the UK that you should be heading to for a weekend away.
York
The Northern city of York is a perfect city for a romantic break and for a relaxing weekend away. Whilst it is a city, York genuinely feels more like a quaint town, especially in it's centre. The city's walls still remain which separate the centre from the outer parts and within it's walls the buildings, shops museums and churches almost feel as though you are stepping back in time. The Georgian designed buildings still remain and the provide a beautiful backdrop to the city whilst great River Ouse flows through the heart of York with leafy banks that are perfect for an evening stroll. Not too touristy, not too busy and a perfect place for a break.
Manchester
For those not wanting to get involved in the mayhem of London, Manchester is a great second option, a vibrant city that is packed with attractions, landmarks and plenty to see and do. The art scene in Manchester is very alive and the city houses the famous Lowry art museum which is a great place to visit and see some modern art. The city also has arguably the best nightlife in Britain with big clubs and plenty of bar streets which are busy all week through. Manchester also has plenty of great shopping streets with boutique shops and department stores and the Trafford Centre was once the biggest shopping mall in Europe. Head to the north of England this year for a great city break in Manchester.
Edinburgh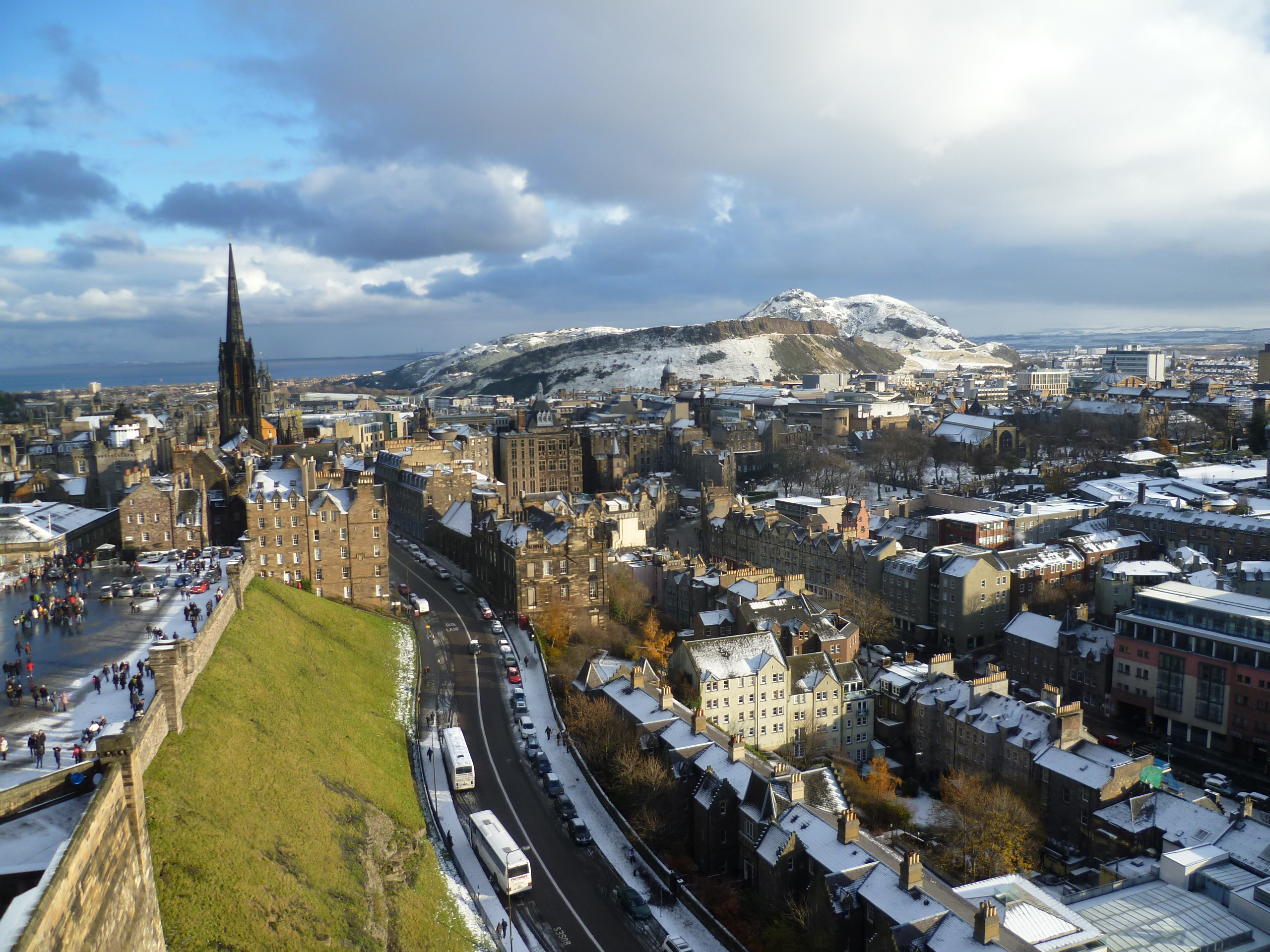 Scotland's capital Edinburgh makes for a great weekend getaway, this city feels almost rural with it's greenery and the daunting Colton Hill that sits in the centre of the city. The city has beautifully historic features such as the grand castle that sits at the top of the Royal Mile street, a street filled with traditional shops, bars and restaurants. Holyrood Park in the centre of Edinburgh has plenty of beautiful walks that will make you feel like you are in the countryside and Princes Street which runs parallel to the Royal Mile features more modern shops and upmarket bars. Edinburgh is great for a weekend break but you won't be able to do it all and I imagine that you'll be booking to return once your weekend is over.
Lake District
The Lake District is a national park in the North West of England that features a mountain range, acres of untouched and rugged land and several beautiful lakes. This is a great location for those either looking for an action packed weekend away or a tranquil break in a rural setting. Activities in this area include walking, hiking, climbing and cycling whilst on the water you can kayak, sail, windsurf or take a boat out for a gentle rowing trip with one of the most picturesque landscapes in the country. If you are looking for tranquility then head to a hidden away cottage or a lakeside apartment, there aren't too many roads around this region and you if you choose to then you can feel completely isolated in the mountainous region. England's best kept secret is the Lake District and you should put it on your list of places to visit today.